I tried outreach, failed. I tried again, failed again. But stubborn and goal oriented - just like our little friends, 🐝🐝🐝 - it took me years to master the outreach process for my company - BizzBee Solutions.
Success at last!
It was then I started offering outreach as a service, thinking that what worked for my business - for my specific honeycomb, will work for others. I couldn't be more wrong - I was failing miserably.
But after working with numerous clients, I uncovered a pattern that could work. I was on the brink of understanding the secrets behind the ability to always produce the sweetest honey.
I've tested my outreach framework with 450+ clients, in almost any vertical, globally, and it finally work. I wrote the framework into a book - "Sweet Leads". The book was an instant hit, it even became an Amazon Best Seller. But the book has limitations, as it is purely textual. I needed a better way to deliver everything I knew about B2B sales...
Introducing the prospecting academy - introducing the Prospecting Hive.

Learn about the ultimate B2B prospecting framework, based on my Amazon Best Seller - "Sweet Leads"
The Prospecting Hive is built on the groundworks I laid down a decade ago, when I began serving my first B2B client.
It was then I realised my services were the most impactful when offered to clients that needed them the most.
So I set on the journey of crafting a highly-personalised approach, connecting solution-providers with the type of clients that benefited the most from those solutions.
10 years down the line, and +450 happy clients later, I am ecstatic to share with you the secrets and know-how of creating your own regular flow of B2B prospects that are engaged, highly-interested, and sales-ready.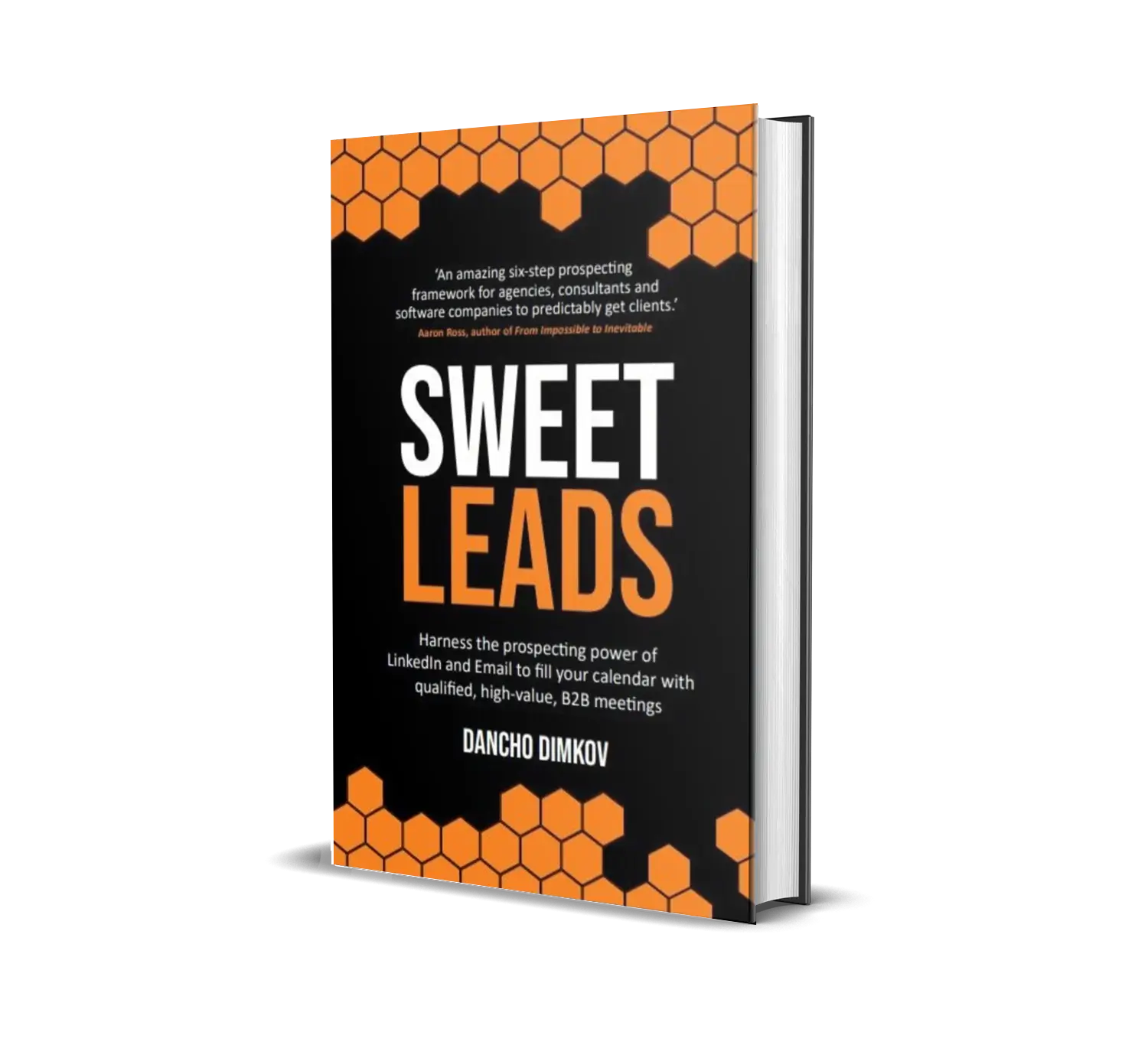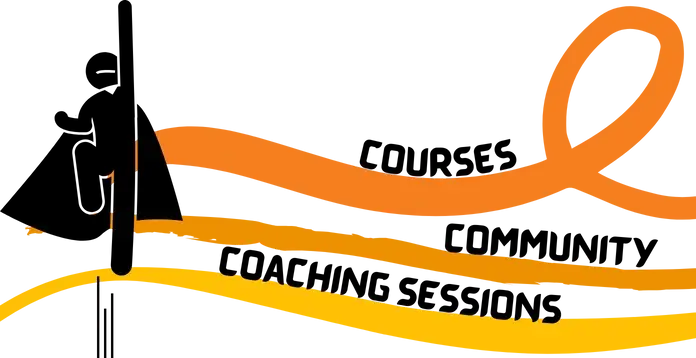 Why the Prospecting HIVE?
The Prospecting Hive is the place to be if you want to learn how to significantly grow the number of prospects that are actually a step-away from becoming your next in line paying clients.
What you won't find here, are any 'shortcuts', or 'magic formulas' or 'secret hacks' to success.
What I will deliver, is objective, grounded in reality, and (most important of all) actionable advice and insights based on my, and my company's, years-long experience in serving the B2B world.
I will achieve this by providing you with a combination of:
Self-paced learning courses,
An online community to support you,

and

Group coaching sessions.
So join me in this educational journey, where your eagerness to learn, and willingness to practically apply the learned knowledge, are the only things affecting how soon you'll master the B2B outreach, and craft your own flow of sales-ready prospects.


Prospecting Hive members' thoughts

Join the HIVE to:

1. Accurately pinpoint the ideal target audience to whom your offering brings the most value and benefits.
2. Master the creation of highly-targeted, and high-quality prospect databases.
3. Learn how to become an expert outreach-message-writer. Build meaningful relationships with your prospects by having a simple 'chat between humans'.
4. Gain a clear vision of your outreach goals by knowing the inside outs of successful outreach campaign planning and execution.
5. Turn every cold and skeptical prospect into a hot and highly interested one, by mastering the finesse of prospect communication and nurturing.
6. Develop a detail-oriented eye, spotting campaign elements that can be optimised to maximise your outreach results.
7. Become a part of a community of like-minded professionals where you can network, connect, and exchange ideas and opinions.
8. Gain access to exclusive group coaching sessions with me, where I will help you make better outreach decisions.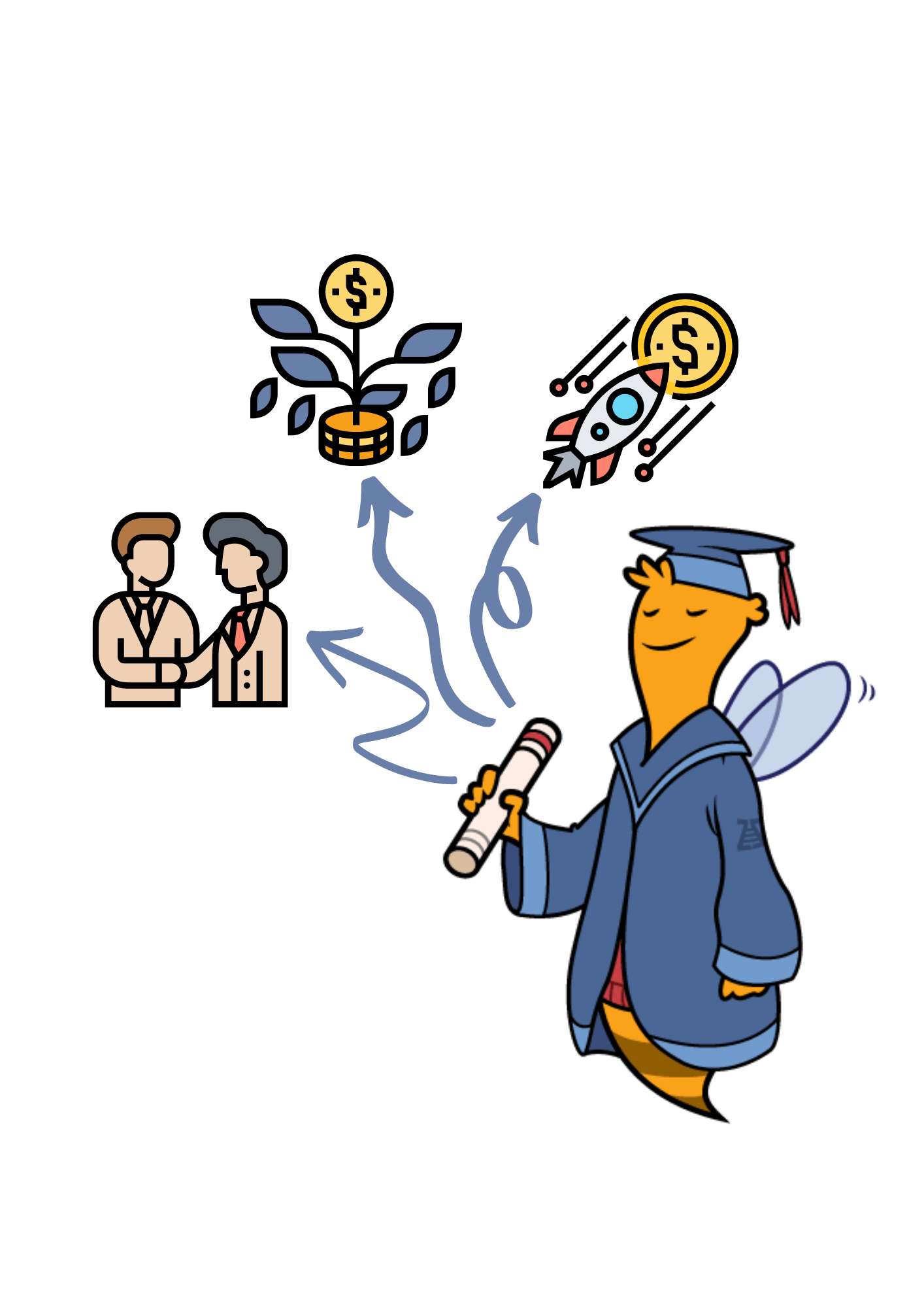 Dancho Dimkov, MSc Executive MBA CMgr CMC is a B2B outreach consultant, serial entrepreneur and dedicated growth enthusiast. He is on a mission to help SMEs grow while taking into consideration their limited budgets.
His entrepreneurial spirit shone in early childhood, and at just 22 years old he was recognised as a 'Global Innovator for 2009'. This award brought him speaking engagements at major events in different corners of the world, from Finland and India to Brazil and beyond.
From being a digital nomad to running a lucrative company, he's committed to figuring out all the ins and outs of the outreach process. And he's not afraid to face his fears. "As a founder of a bootstrapped consulting company, I can divulge that my main fear was not ensuring enough revenue to cover our monthly costs and not having some extra for investment in growth."
Helping 450+ worldwide clients led him to the '40 under 40 award' and gave him the foundation and the needed proof for the 6 step ZZ framework.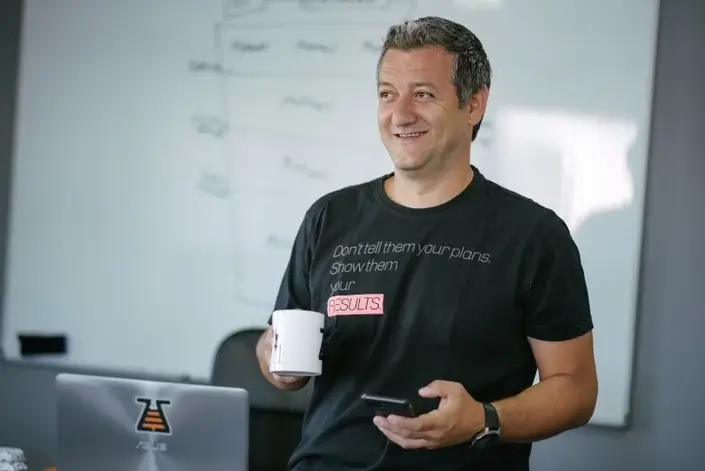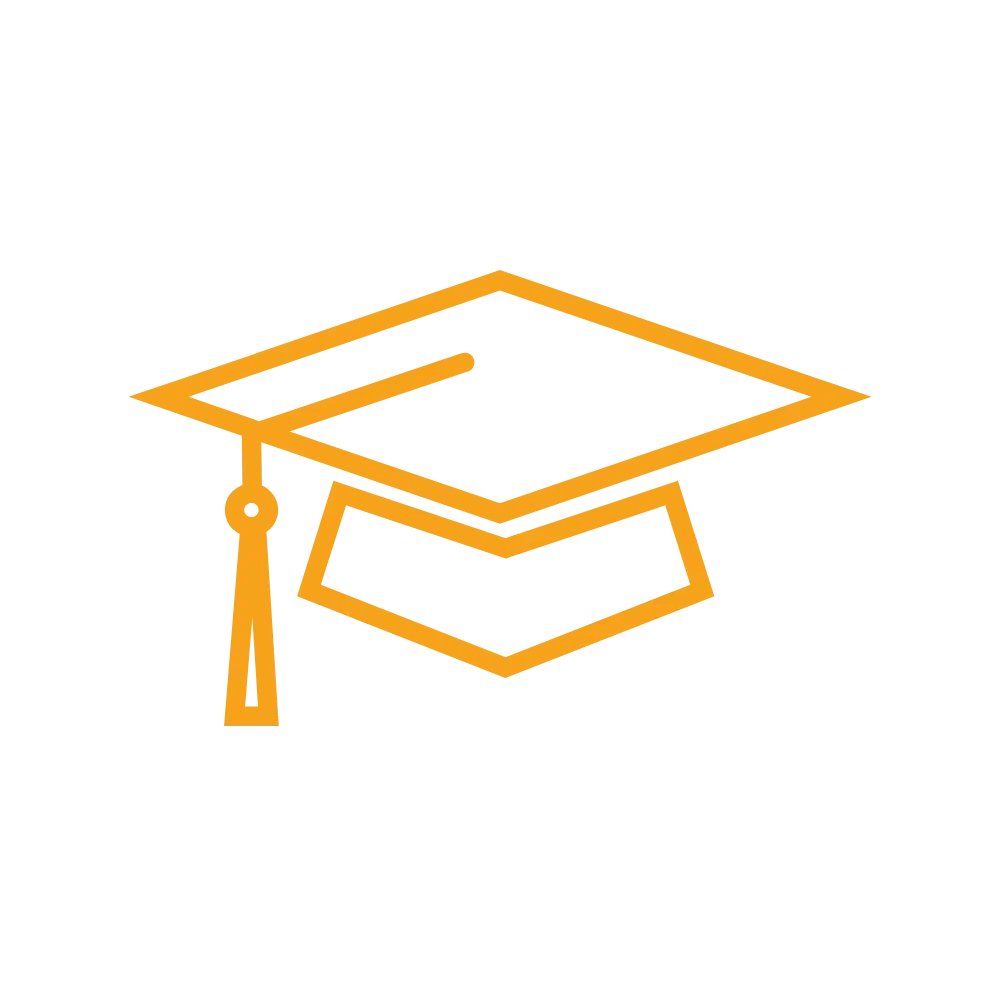 6-week Academy

Master the B2B outreach process through 6 carefully crafted courses, consisting of framework videos, how-to videos, and a massive library of supporting resources to solidify your knowledge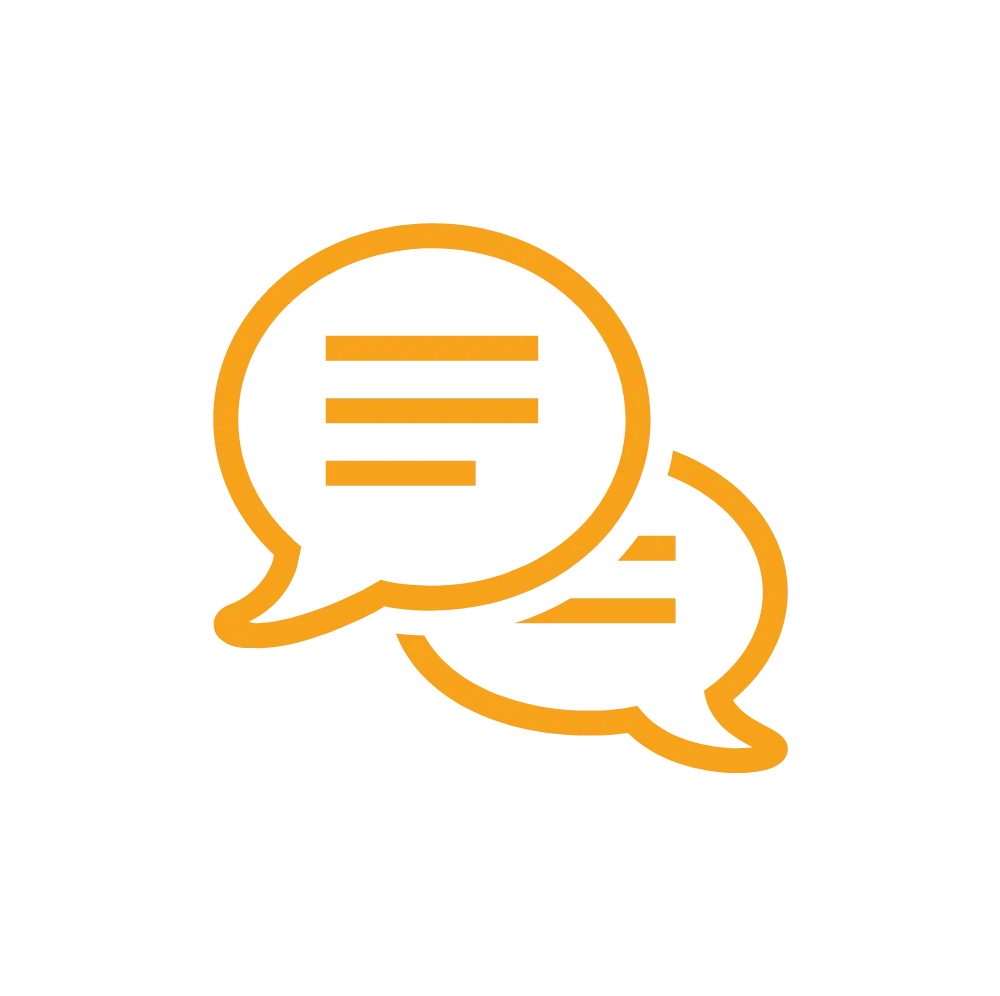 Community

An exclusive B2B prospecting and outreach community for networking, sharing ideas, experiences and advice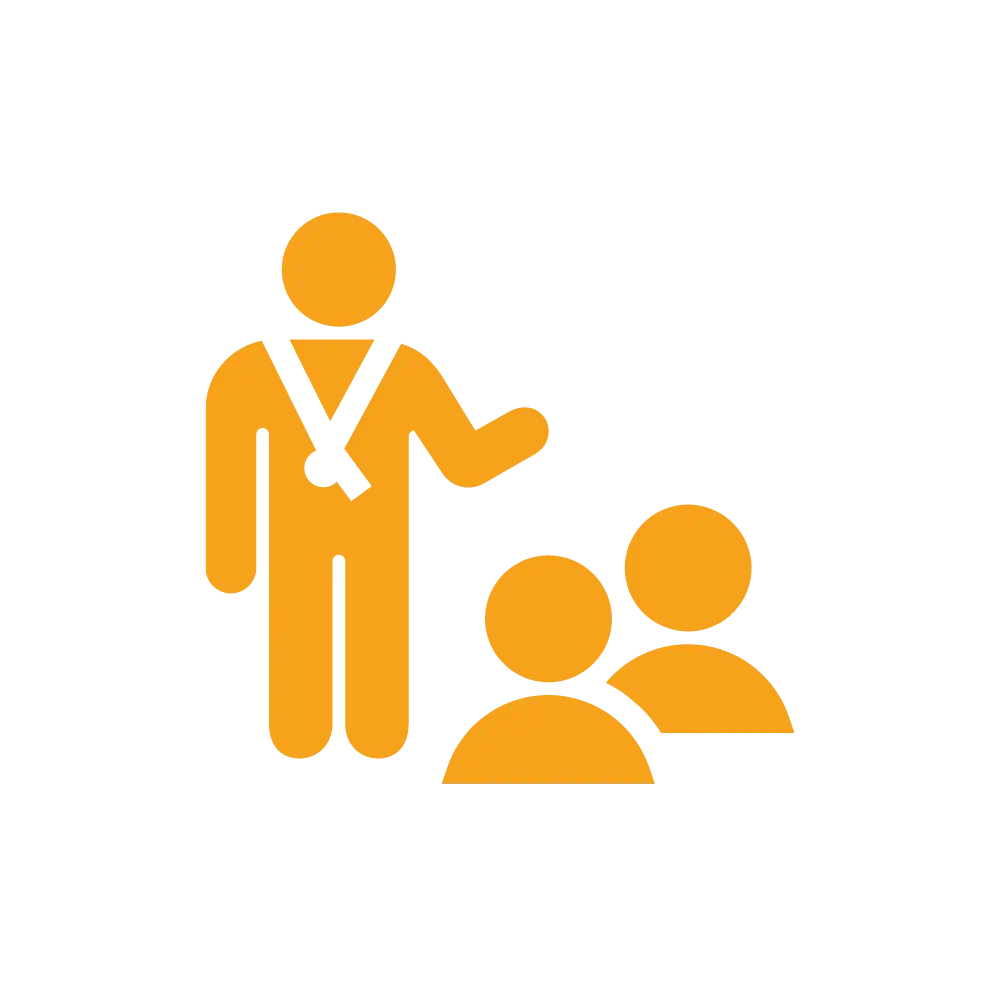 Coaching

Coaching sessions with Dancho, to solidify your B2B outreach understanding, and ensure your outreach campaign's success

What's included in the HIVE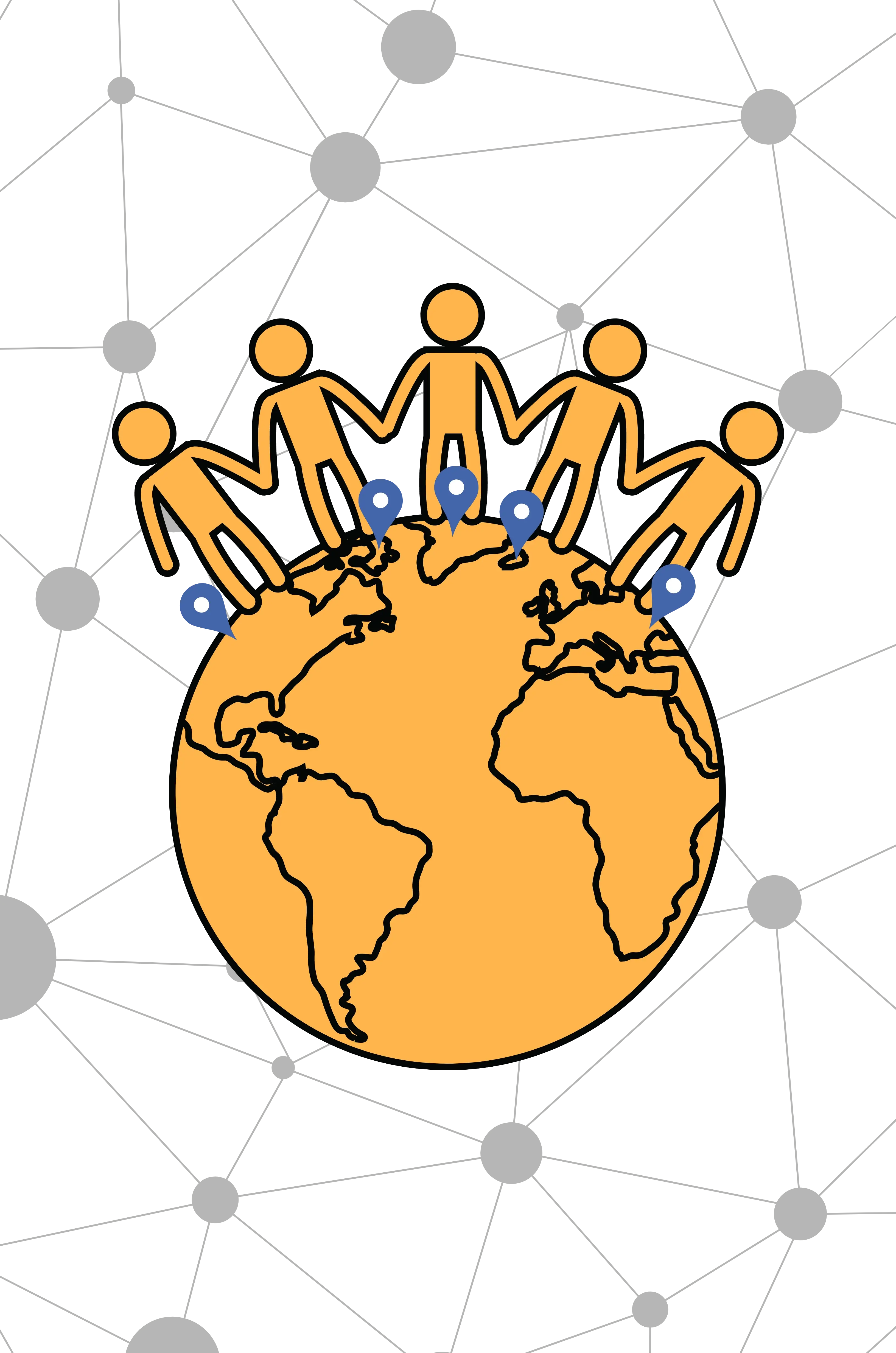 Who is the Prospecting Hive for?
The academy is open to everyone, no matter the level of sales or outreach experience.
However, the academy can significantly help:

🐝 Business owners that want to grow their B2B businesses
🐝 Salespeople that want to quickly climb up their career

🐝 Freelancers/Agencies that want to offer outreach as a service
🐝 Anyone that is considering a career in sales




Join the Prospecting HIVE!

Frequently Asked Questions
1. Is this academy for beginners or advanced B2B marketers?
This academy teaches everything you need to know from start to finish on mastering your B2B outreach process. It doesn't matter where you currently are on that journey.
If you are not a beginner, you can skip a few modules, but there are also a lot of valuable sections for people who have been in the prospecting world for a long time.
2. Does the Prospecting Hive guarantee my success?
Definitely not. Your business' success is rooted in the time and effort you put into it. My frameworks, how-to's and other resources are aimed at a goal - enabling you to launch a successful B2B outreach campaign.
This is a goal, not a promise or a guarantee for your business' success.
3. What happens after I join?
When you click the button to join the hive, you'll be redirected to a page to register for the Prospecting Hive.
After registering, you'll be provided access to all of my frameworks, how-to videos, and other courses content and resources I've prepared for you.
From that point on, you just need to go to member access, log in, and start learning.
4. How much does the Prospecting HIVE cost?
The academy costs €997, and gives you a life-time access to all of its courses. Once you purchase the academy, you will also get access to the exclusive Prospecting Hive community and the Bi-weakly coaching sessions with me, for free!
5. Is this academy actually worth the price?
Certainly! The academy covers all aspects when it comes to B2B outreach. It has 6 courses teaching you how to do B2B outreach, supporting materials and resources, access to group coaching and an exclusive community, as well as a certificate of completion for each course!
6. How will I know whether the coaching sessions are working out for me?
At the end of the coaching session, I'd encourage you to ask yourself if you have learned something new and gained more clarity on improving your business' situation. After each coaching session, I believe you'll become more knowledgeable and have new ideas on improving your businesses with each progressive session.