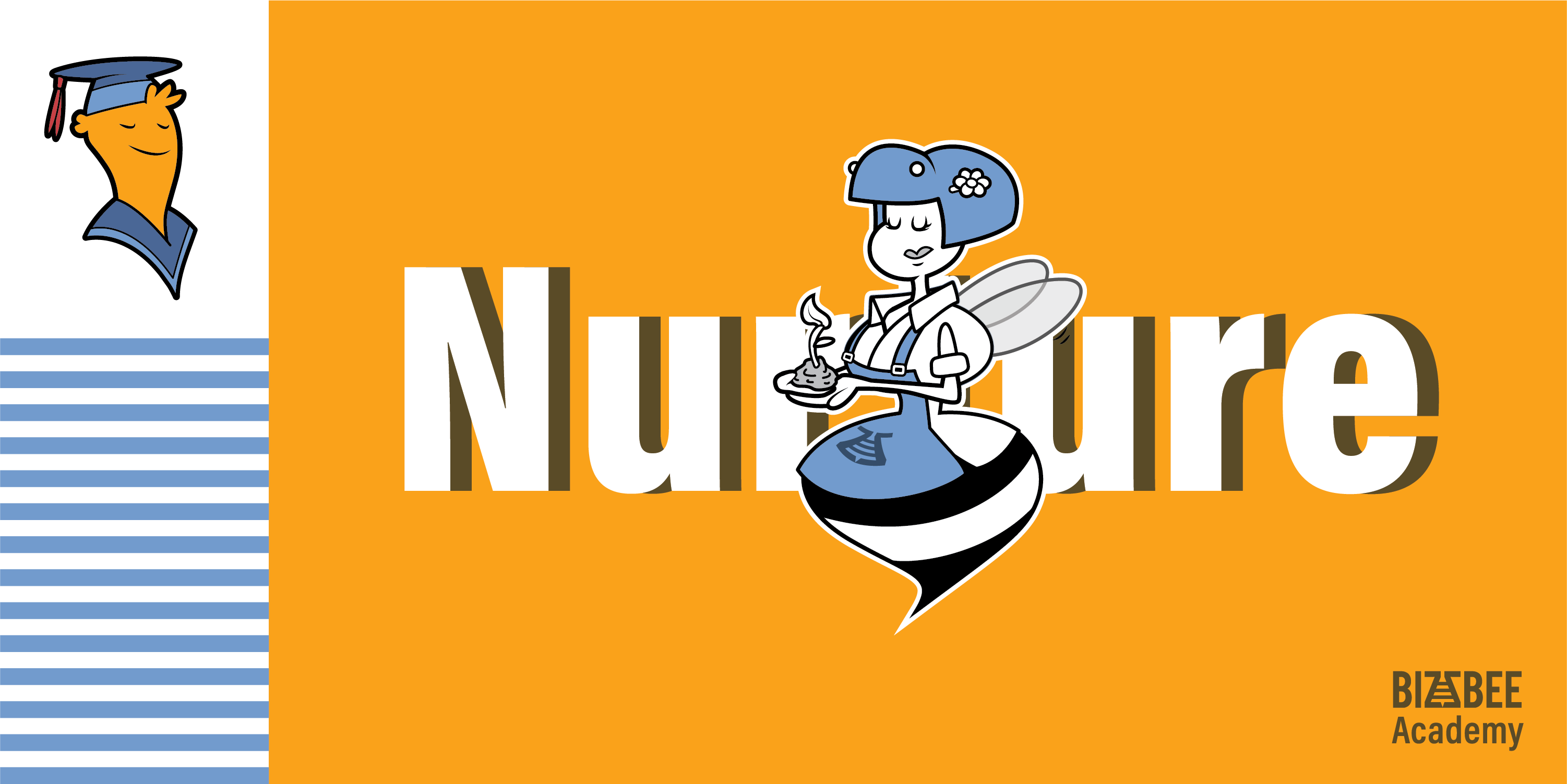 Importance of prospect nurture
The nurture process starts when a cold prospect responds to your outreach campaign.
There are many nurture obstacles you need to overcome in moving your prospect from a campaign responder to an actual meeting.
Prospect nurture is the guidebook for overcoming these obstacles, and getting you that scheduled meeting.

What do our students have to say?

After taking this nurturing course, you'll be able to:
1. Successfully navigate prospects to a meeting
Showing understanding and knowledge of your prospects, paves the way for moving a campaign responder to a scheduled meeting.
2. Communicate with your prospect at each nurture obstacle
Knowing what to say, when to say, and what to ask brings you a step closer to scheduling meetings with your prospects.
3. Learn how to maintain prospects interested, even when they say "no"
Don't write off prospects that seem initially uninterested, there are ways to make them change their mind.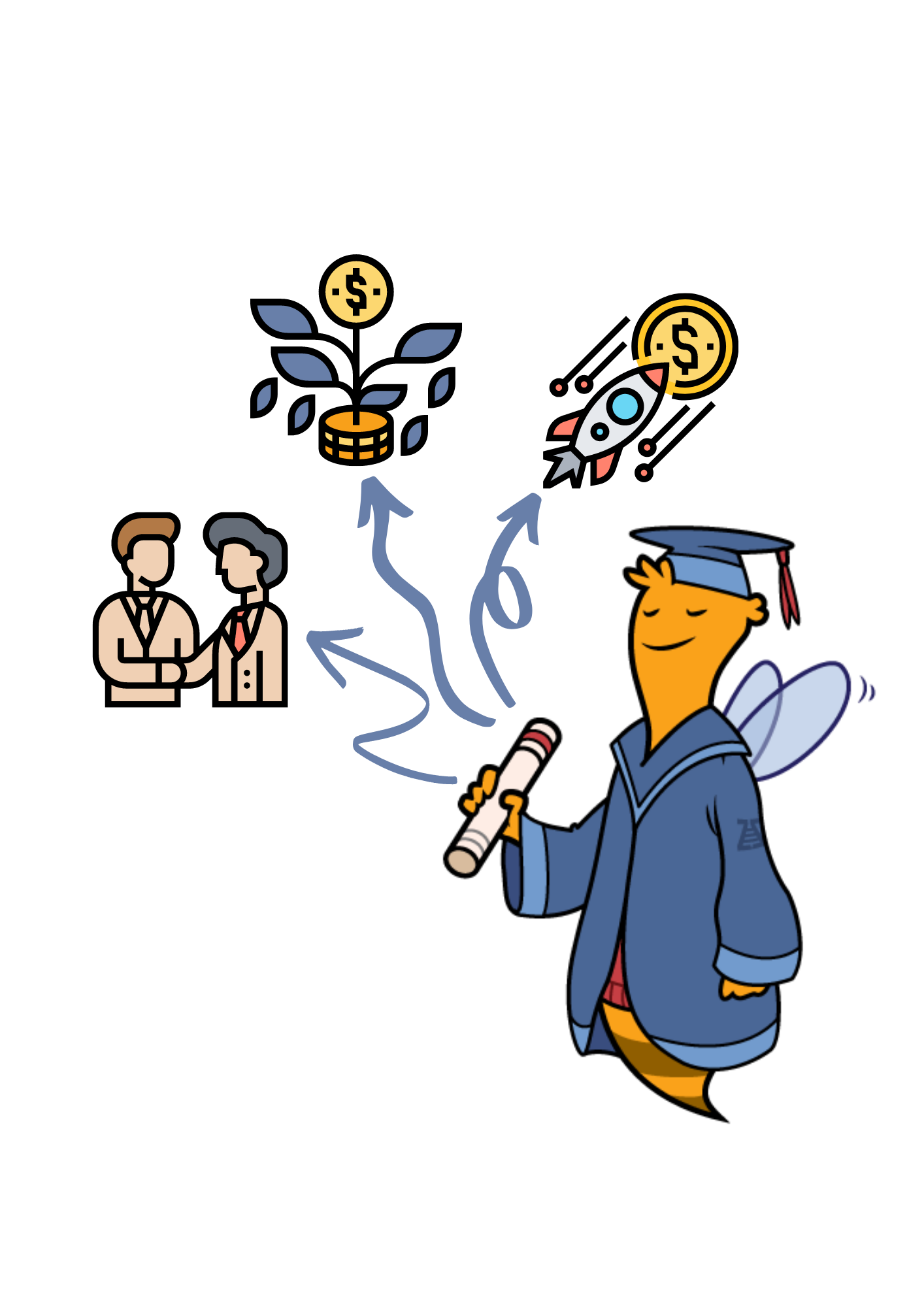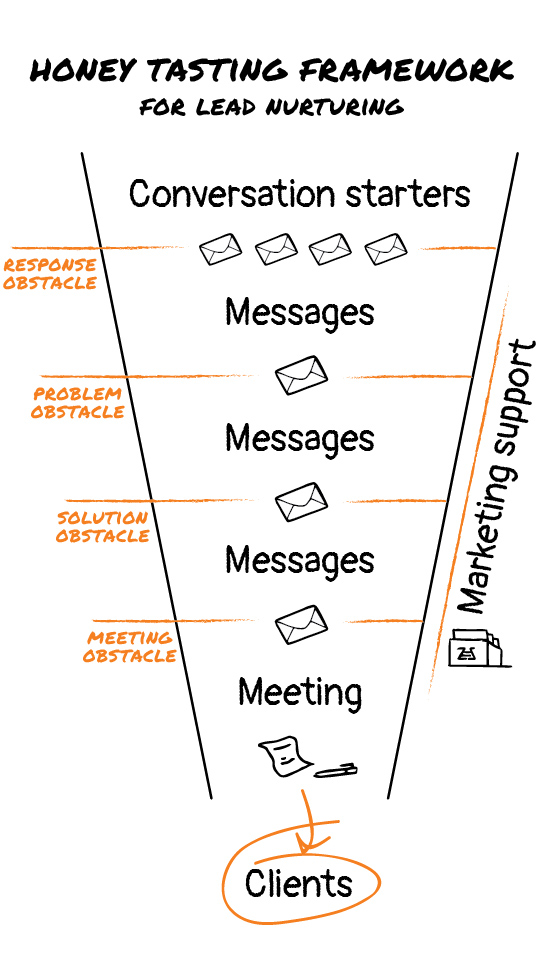 The 6-step nurturing framework
1. Response obstacle
If you've prepared your cold outreach properly, there is little to worry here.
2. Problem obstacle
You have to make sure that the prospect states they have a problem that needs solving before clearing this obstacle.
3. Solution obstacle
Presenting your solution as superior to the alternatives.
4. Meeting obstacle
Convincing your prospect why they should work with you and not the competition.
5. Transfer obstacle
If someone other than you is meeting the prospect, you need to ensure a smooth handing of the relationship.
6. Marketing support
Exposing your prospect to supporting marketing materials can booster your nurturing effort.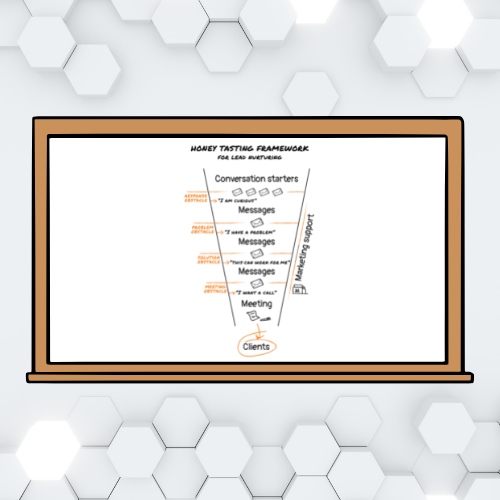 Nurturing framework

Strategic, high-level overview of the nurturing process, its framework elements, and uses.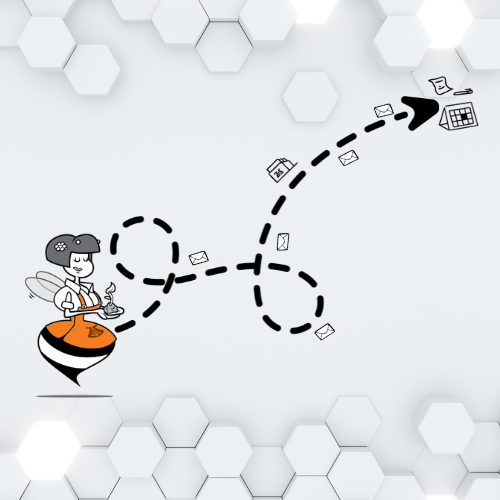 How to do it

A step-by-step guide on how to overcome each nurturing obstacle.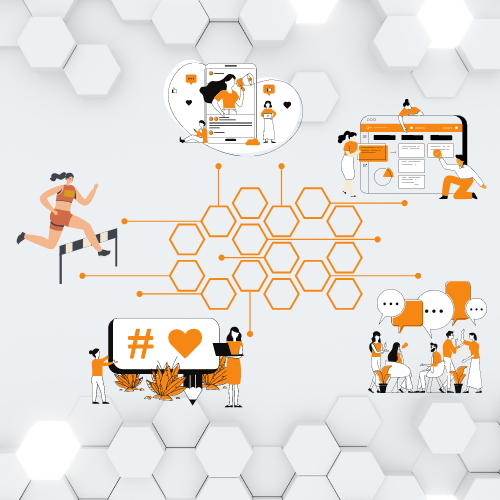 Resources & templates

A set of resources, tools and templates that will guide you through the nurturing journey.